In the first installment of DHH Next Up, we are happy to introduce one of Milwaukee's rising stars, Alan Ward.
At the end of 2019, Milwaukee native Alan Ward made the decision to pursue music. Since then the emerging Hip Hop artist hasn't wasted any time, dropping his first official release, Joon EP, in October 2019 and his first mixtape DGAF in April of last year. In November 2020, Ward dropped his latest project Dolo on Friday the 13th. Ward's elite lyrical prowess combined with his ability to put together a smooth hook and ride on any beat make him one of Milwaukee's top talents.
What's up Alan? How has 2021 been treating you so far?
2021 has been alright to me so far. Nothing too crazy..yet
Who are your musical influences, both now and in the past?
Some of my musical influences from the present are J.Cole, Vince Staples, Earl Sweatshirt and Isaiah Rashad. From the past I'd say Big L, Wu-Tang, Notorious B.I.G and Ma$e
Dream collaborations?
My dream collaborators would probably be my present musical influences, but anyone that's made any wave in the music industry would be a dream collab to me. Outside of the influences I'd say Kenny Mason, Tedy Andreas, Childish Gambino and Deante Hitchcock
What are your thoughts on the Milwaukee music scene? Are there any other local artists to watch from the area?
The Milwaukee music scene is on a steady rise I'd say, especially in Hip-Hop/Rap. You can definitely find some stuff that sounds a whole lot like what's popular right now as far as trap music but you also can find some more underground/experimental sounds that have made waves in the music industry as well. I'm hoping I'll be talked about as one of the artist from Milwaukee that helped put the city on the map as far as the rap scene

And I could probs give you 50 names honestly. I do research on damn near everyone in Milwaukee that makes rap/hip-hop music and I know a pretty big handful of people I grew up around or are friends with that make music as well. To keep it simple some of the big names from Milwaukee (in my opinion) are IshDarr, Webster X, Lorde Fredd33, Chicken P, Looney Babie, and Wave Chappelle.
In Hip Hop we see a lot of artists come out of: ATL, NYC, LA, DMV, etc. Do you feel as though artists coming from outside those hip hop hubs have to work harder to blow up?
I would say yeah they definitely have to work harder just because there is no hub of well-known creators to reach out to. It's almost like starting from scratch. All of those cities have reputations and prestige so whenever artists just say they are from that area more people will listen just because. If you're from a city people haven't heard of as far as in the music industry, they may be more hesitant to listen because they don't have a reference for what the music may sound like.
Do you have a team? [If yes] how important is it that an artist has a good team around them in order to be successful? [If not] How do you manage creating music, promoting, booking, and all the many responsibilities that come with being an artist?
I'm in the process of trying to create/form a team honestly. As of right now, I pretty much handle everything myself as far as promo, recording, content, reaching out to people and everything else an artist may do to gain fans. It's hard trying to balance two full-time jobs at the same time basically. If I had a good team around me I feel I would be a little closer to my goals in this industry than I am now. I'm hoping before this year is over I'll have a team of people to help me because doing this alone is NOT easy and it's not as fun to celebrate accomplishments alone.
As an artist, do you feel an obligation to speak on/raise awareness for social justice initiatives? In what ways do you spread the message?
I think nobody is obligated to speak on anything they don't believe in, aren't educated enough on or just straight up aren't interested in. Everyone is different. It helps a ton when big name artists post something or take some action that is in support of what the people want and I think all artists should try to do something to help. Me personally, I'm not a very vocal person as far as social media or even talking in general but whenever an issue comes up that I care about and I feel our world should care about, I try to see if there is a way I can help. Social justice being the big topic at hand right now, I'm trying to do my part in bringing awareness to it because it's something I care about and am affected by. I've done what I hope most people of my generation have done like protested, donated money, signed petitions, called government officials and like a post every now and then. As an artist, I've included different links to social justice initiatives and awareness on my website and music landing page. Once I get some more funds and influence, I definitely want to do more for social justice that will make me feel I'm having a larger and more direct impact.
How has COVID affected you as an artist?
I decided to fully pursue music at the end of 2019 and COVID sort of rolled in the beginning of 2020. So everything I thought I might be able to do (concerts, shows, festivals, open mics, etc.) couldn't even happen or be offered. I accidentally picked the worst time to pursue a music career but I'm trying to gain some buzz every other way possible.
Who is Alan Ward outside of music?
I have a 9-5 at the moment I'm hoping to quit soon but we will see. Outside of music, I'm as basic as most artists. I play video games, watch too much TV, play sports when I can and online shop. Some of my favorite teams are the Green Bay Packers and Milwaukee Bucks. My biggest hobby right now is making music and learning about the industry. It's the only thing I want to do 24/7 so I try my best to do that.
What would be your pitch to entice someone to check out your music?
I don't like to hype myself up at all honestly but my pitch would be I bet I rap better than at least 2 artists you got in your music library.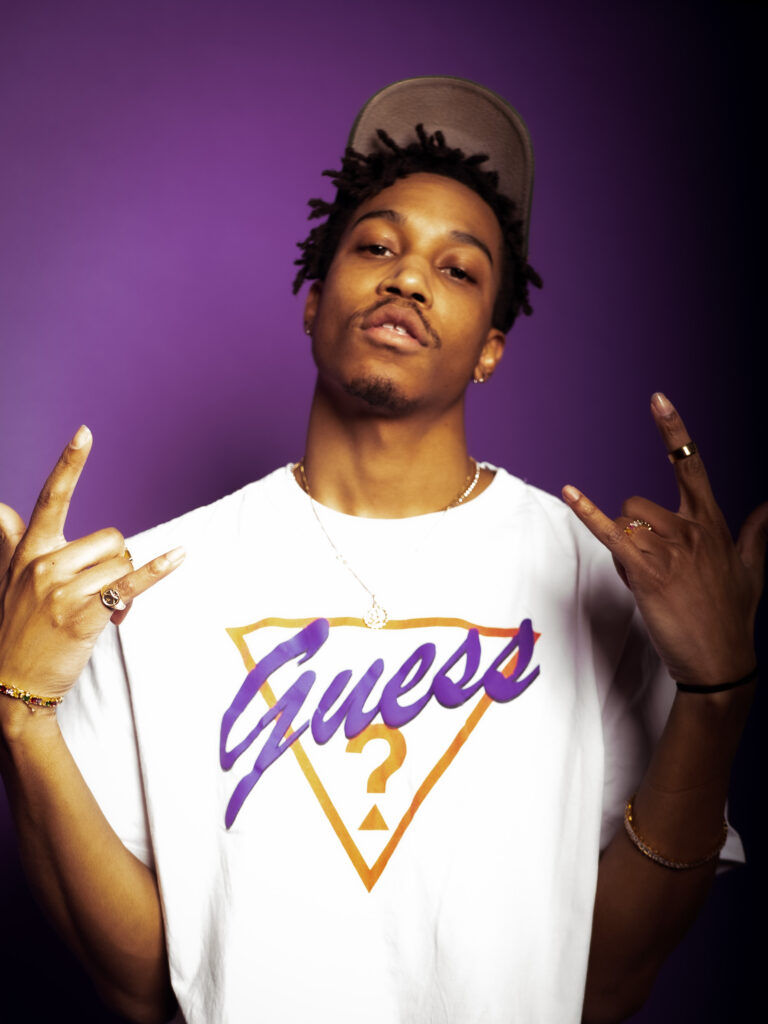 What can we expect from Alan Ward in 2021?
Expect more content, hopefully a few collab EPs with some producers, some features and a few singles. I don't think I'm going to drop my own solo project though. Focus on gaining a fanbase. But I change my mind a lot so we'll see 😉
Alan Ward could've never foreseen he'd be launching his music career only a few months before a pandemic, but with his hard work, determination, and undeniable talent, Alan Ward will certainly be a household name in the near future.
Links: