LA-based E L E Y is the whole package. The singer/rapper/producer made his start back at 19 when he won a beat battle competition hosted by Ryan Lewis (Macklemore & Ryan Lewis) and Buffalo David Bitton. After taking time to develop his sound, he returned with a very impressive single, Fire. E L E Y's dedication to his craft and to making great music is what leads me to believe that he is destined for greatness. We were honored to have talk with him about origin, recent releases, & more!
---
What's up E L E Y? How's 2021 treated you so far?
I've been pretty good honestly. Very, very excited about what's to come obviously and can't wait for you all to see. As far as 2021 goes, this year has grown me beyond belief and I'm so glad I came out on top!
The progress you've made in the short time since your debut single has been truly remarkable! What do you attribute this success to most?
I've honestly started to leave things out of my control up to the universe. I know it sounds corny but the moment I stopped being so calculated is the moment things started to change for me. We still have a very long way to go but very excited that people care about the music. Been 13 years in the making believe it or not.
What's the Nashville music scene like specifically for Hip-Hop/R&B? Any local artists that we should have on our radar? Do you feel as though the city is supportive of its emerging talent?
I hope I don't get crucified for this but I haven't really indulged too much in Nashville musically. I have talented friends but not too interested in knowing everybody in the city just for my own creative sanity lol. With that being said I have talented friends like Kingston Hythe, The Band Camino, Love You Later and others. I love what everyone is doing here though!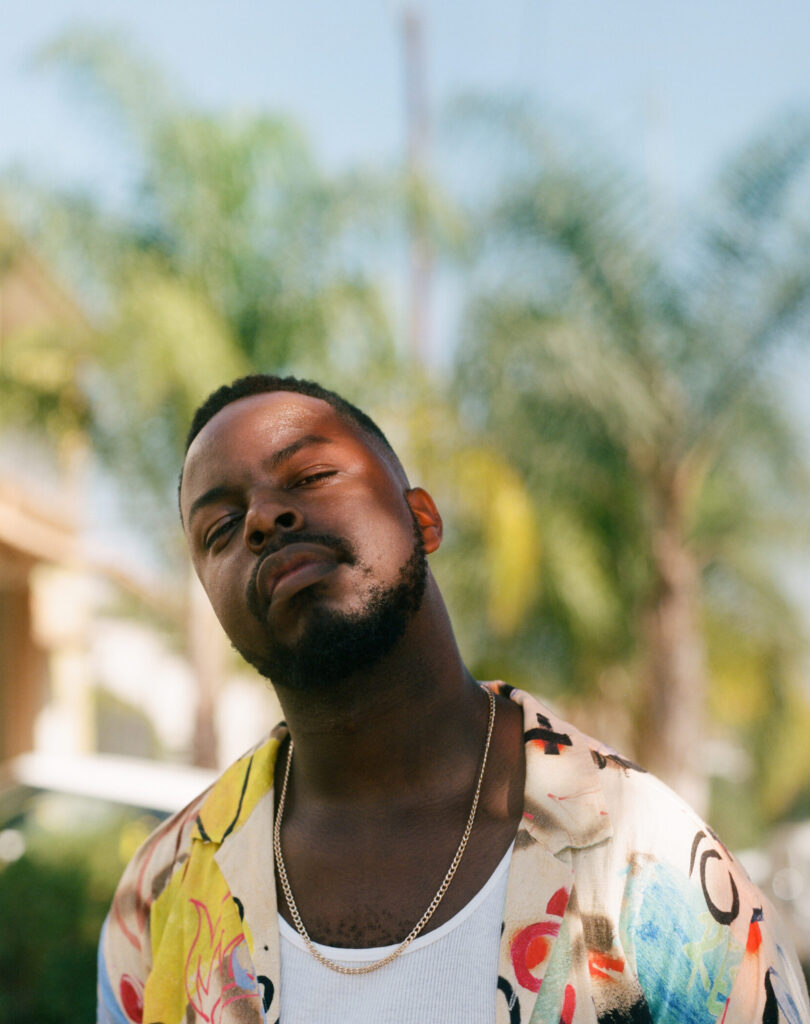 In 2014 you won a beat battle competition hosted by Ryan Lewis and Buffalo David Bitton. With all the momentum from the competition as well as the tier 1 media coverage that followed, what made you decide to wait until 2020 to drop your debut single? Looking back, is there anything you would've done differently?
I think I just had to learn how to make really good music. One thing Ryan told me that will always stand out is as long as you make good music people will find it. I was 19 then but it all made sense. So after years and years of practice with my rap music, E L E Y happened and it couldn't have come at a better time. I just knew it was time for a change and I wanted to create music that represented me in my most vulnerable form.
The video for "Fire" is phenomenal and I saw that you worked with some key players from HBO's Euphoria to create the video. Could you provide some backstory on the making of the video and how you were able to get connected with Eliana Victoria Alcouloumre?
The second day I ever lived in LA was the day I met Eliana. My brother Algee Smith plays McKay on the show so I would always go on set to hang out with everyone and just kick it. I honestly had no intentions originally of practically putting together my whole film team but it happened that way and I'm so glad this insane music video was able to come out of it. As far as the treatment goes, I let Eliana write the entire thing. We have a creative trust with each other beyond belief and she's the greatest director ever.
Let's talk about your most recent release "Do Me Like That." How was it working with The Band Camino Boys? As a multifaceted artist like yourself, who can produce, write, sing, rap, pretty much do it all, do you typically work on your music alone or do you prefer to collaborate with others?
Man those guys are legit my close friends. The "Do Me Like That" session was so fun and easy and I believe it was our first time truly working together. They're all amazing, and I think the boys are about to have a hell of a year. I've definitely collaborated more as E L E Y than I have in the past and it's been super rewarding! I work alone most of the time but when I collab it's always fun.
What artists would you say helped shape your music taste? Who would be a dream collaboration for you?
Frank Ocean no doubt. I'm really big on genre bending and music that reflects who I am as a person. Working with him, Childish Gambino and some of my favorite producers would be a dream.
As an artist, do you feel an obligation to speak on/raise awareness for social justice initiatives? In what ways do you spread the message?
I think it depends on your platform. I have my thoughts on what I believe but a lot of those conversations on change are held behind closed doors, in the real world with real people. That's how I advocate for social justice and raising awareness. I've had so many breakthroughs with people that way.
What would be your pitch to entice someone to check out your music?
I want it to find you authentically. I would say if you gave it chance you might be impressed but if you don't like it there's no hard feelings lol.
What's next for E L E Y in 2021? Can we expect a project from you this year? Or any live shows?
I have a lot of things on the horizon of course. I'll be working on my first EP that I'm pretty excited about and I'll probably perform sometime in 2022. My focus now is just making sure I make the best music that I can. Everything else will fall into place eventually.
---
Follow E L E Y: