Indianapolis rapper Skypp has been performing on an elite level. His 2020 album "U4U" charted in the iTunes Rap/Hip-Hop Top 40 charts and hit #7 on the iTunes New Rap/Hip-Hop charts. Now, through his imprint Sophisticated Street Music, Skypp returns with his latest release, "King of Indiana." On the album, Skypp showcases his incredible lyrical ability and knack for storytelling.
What's up Skypp, first off, congratulations on a phenomenal album!
Much love and thanks! I'm grateful to you for taking the time out to listen and glad to know it was worth your while.

How does "King of Indiana" differ from your previous releases?
Just about everything differentiates this album from my others. From the sound, to the target demographic, to the marketing & promotions etc. This project was a step in the opposite direction for me. It's proving to be a step in the right direction nonetheless.

You're an artist that reps your city hard. How important is hometown support for you?
It's important. I don't think hometown support makes or breaks an artist, but it does help with your foundation. I'm grateful to have a supreme support system in my hometown and it's proven to be essential for my growth and success. But there are artists from Indy and other places who did it without hometown support, for sure.

On "Dizaster to Glory" you shoutout numerous artists from Biggie & Big L to Mac Miller & XXX Tentacion. Who are some of your biggest musical influences?
I love Janelle Monae for her old soul, authenticity and transparency. I loved and still love Nipsey for his desire to win, his grind and his divine mind. I adore Pac for everything he was from being a thug to being and activist. Balance is essential. I love Pimp C. J.Cole. Buddy. Ed Sheeran. All of these people are unique and inspiring. Testaments that talent doesn't always go unnoticed in this day and age of popularity.

"The Original Gangster" has such a strong message that more people need to hear. You showcase a level of self-awareness that most people develop in therapy. Which makes me wonder do you yourself go to therapy and what is your stance on it?
Absolutely. I was attending therapy twice a week, but after substantial improvement, we switched to once a week. I also attend relationship therapy with my fiancée. I wasn't always pro-therapy but as I grew older and matured, I realized that we give it a bad rep. It's not solely for the broken. It's for the mentally stable also who wish to STAY mentally stable. Amongst many other types of people. I value and look forward to my weekly therapy!

Also on "The Original Gangster" you mention the line "Most black men suffering from a mental illness." Could you explain the line in more depth?
Most black men/women grow up in rough situations. From poverty, to abandonment, to sexual abuse, witnesses and sometimes victims of drug abuse etc. Those type of upbringings and otherwise similar to them are very common in black families. Some would say that it's a result of systemic racism. Some would say its generational curses. Regardless, it's detrimental and traumatic for a child to go through. Those realities birth beasts. Sometimes the damage is internal and sometimes it reaches the surfaces and turns into violence. All of it is linked to mental illnesses. Even black men/women who grew up middle class or even rich, sometimes those wealthy environments may not be so welcoming to them. That can also result in mental illnesses somewhere down the line.

How did the Rhymefest feature manifest?
You could look at me and Rhymefest as distant family members who finally met. We belong to a collective called Nightsons and we've been brothers through that collective for years. There're so many stories to be told already because the love was there before we met. Such a dope, positive, genuine and vocal guy. My favorite trait of his is when he helps you to see situations from a totally different perspective. That's his gift. As humans, we get stuck in our ways and our opinions. Rhymefest has the gift of seeing things from so many different perspectives.

As an artist, do you feel an obligation to speak on/raise awareness for social justice initiatives? In what ways do you spread the message?
I do feel obligated now. I didn't use to feel that way. I believed in minding my business and building a new life for my family. But I realized that OUR realities are my business. That's when I decided to look deeper into it and speak up.

What is "Sophisticated Street Music?"
It started as my debut album. It later turned into my label and publishing company. Artists like Tupac, Nipsey, Pimp C, Scarface and more fit under the umbrella of Sophisticated Street Music. Just to give you an idea. The beautiful balance of being from the streets but being conscious. There's nothing I respect more in the world than a sophisticated street individual.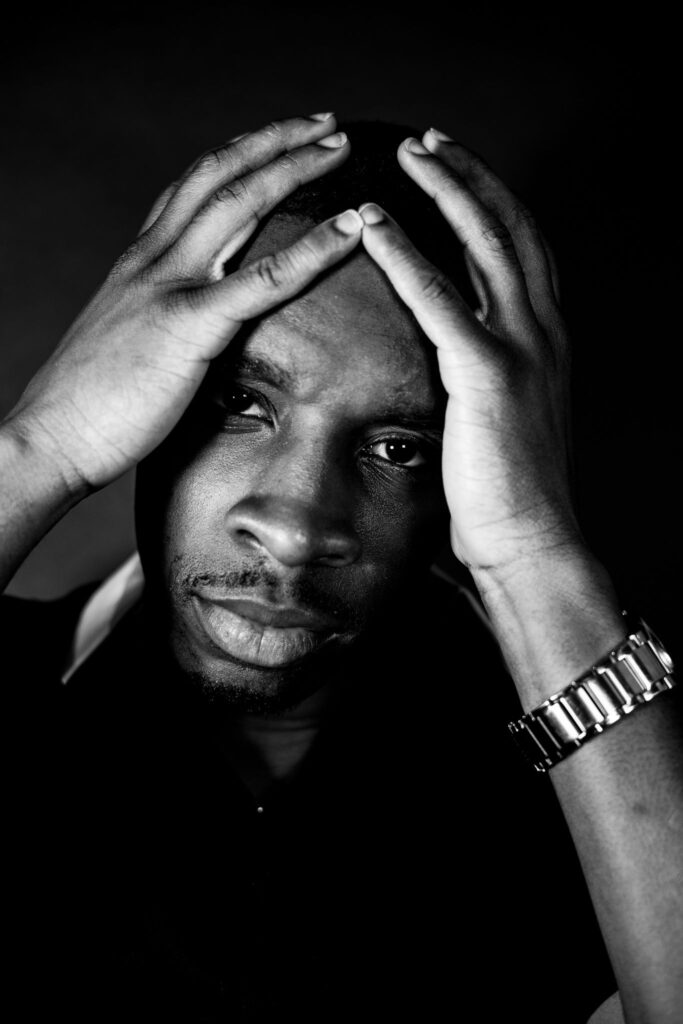 "If you have a soul, we will connect. If not through the music itself, then through the message. It's inevitable."
What would be your pitch to entice someone to check out your music?
If you don't have a soul, you won't like me. Just disregard my existence as a whole, haha. If you have a soul, we will connect. If not through the music itself, then through the message. It's inevitable. I can't wait to connect with you!

How has COVID affected you as an artist?
The only thing Covid affected for me was live shows. I kicked Covid's a**. I find inspiration in moments like this pandemic. It makes me want to go out and get everything I've ever wanted. That's why "King of Indiana" is my third album in this pandemic, hahaha.

Can we expect the B-side for the album to release this Summer?
ABSOLUTELY. Coming soon!!!
Skypp's new album King of Indiana is out now. A bold title, but when you listen to the album, you'll understand why. Stream King of Indiana: https://open.spotify.com/album/5FQoHj982ekS9VWaevKbIQ?si=CKsvmijLRty1JqoOmD84SA
Connect with Skypp:
Website | Instagram | Twitter | Facebook